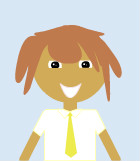 Rabbaj was a contestant of Survivor: The Congo.  He was originally a member of the Kupambana tribe, with the rival tribe of Uhuru.  He placed 16th.
Rabbaj's gameplay was non-existent, and only characterized by being the first person eliminated in the game by quitting.
Challenges
Edit
Survivor Pole - Loss
Rabbaj's Voting History
Episode
Rabbaj's

Votes

Voted Against

Rabbaj

Eliminated* Day 3
Rabbaj quit due to being unable to fully commit to the game.
Rabbaj is the first person to quit in the series.
Rabbaj is also the first person eliminated in the series.