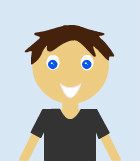 Nick was a contestant of Survivor: The Congo.  He was originally a member of the Kupambana tribe, with the rival tribe of Uhuru, with an independent rival tribe of Tofauti, which came later.
Announced after the game ends.
Challenges
Edit
Survivor Pole - Loss
Trunk Puzzle - Loss
Rope Hang - Loss
Hot Potato -  Win
Coconut Puzzle - Loss
Nick's Voting History
Episode
Nick's
Votes
Voted Against
Nick
1

TBA      

TBA

2

TBA

TBA

3

TBA

TBA

4

Immune

5

TBA

TBA
Announced after season ends.
Ad blocker interference detected!
Wikia is a free-to-use site that makes money from advertising. We have a modified experience for viewers using ad blockers

Wikia is not accessible if you've made further modifications. Remove the custom ad blocker rule(s) and the page will load as expected.